Keep Track of Your K Cups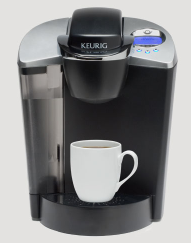 Getting a Keurig© Machine is a start of an investment. Then you purchase a variety of K Cup flavors and suddenly you have many boxes of them. The purpose of this site is to enter your inventory of K Cups and later update, as you use, purchase or trade other K Cups. There is an entry for EZCup filters, to keep track of your inventory of those items.
Hopefully, this can be a tool so that you use or trade your K Cups before their exipration (or good by) date. Anyone can view the current list of K Cups, otherwise proceed to 'View Inventory' to login to enter or modify your inventory.
Once you have logged in, the 'Settings' menu item can be used to change your password.
Contact me if you have any suggestions or concerns.